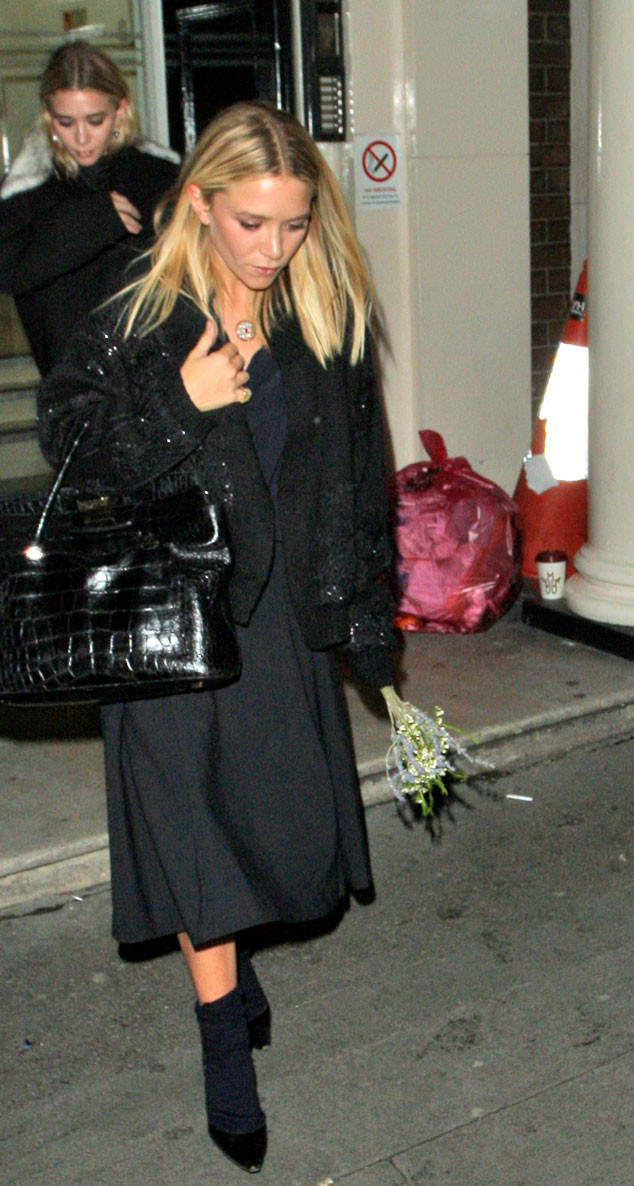 Splash News
Sisters stick together!
Mary-Kate Olsen spent some quality time out with Ashley Olsen in London on Tuesday evening.
The twins were seen leaving the swanky Arts Club and made a second stop at LouLou's before calling it a night.
And even though it wasn't exactly a red carpet event, the Olsens definitely didn't disappoint when it came to ensembles.
The fashionistas each rocked of-the-moment outfits that perfectly suited their individual styles.
Mary-Kate stepped out in a sleek black (duh, what else!) dress, sparkly cardigan and accessorized with a pair of pointy black pumps and matching socks.