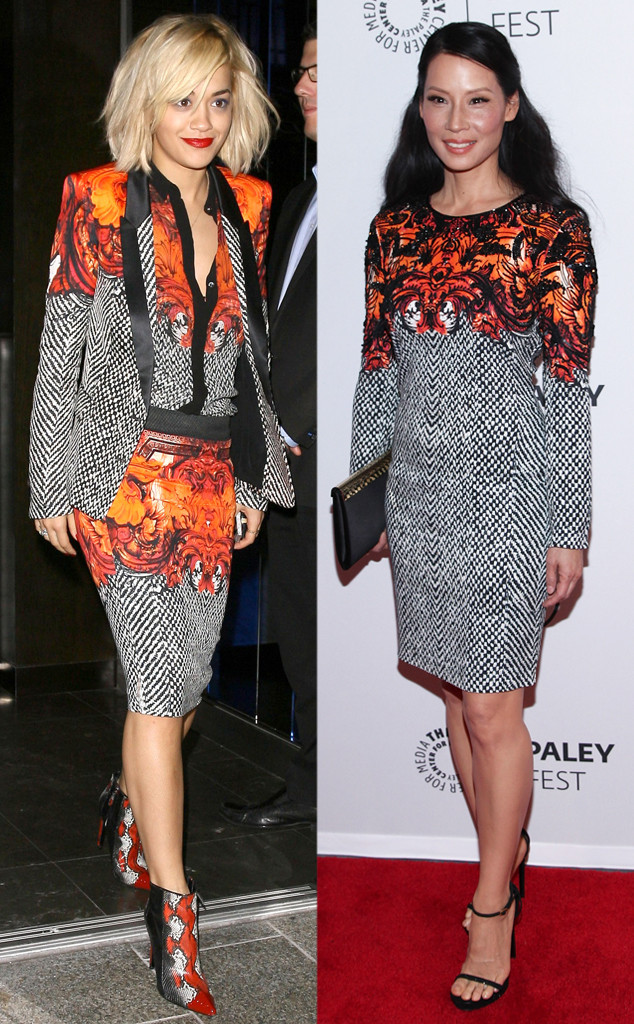 PER/FAMEFLYNET PICTURES/Taylor Hill/FilmMagic
We almost didn't recognize this style in its second incarnation on Rita Ora, but those strange red and orange flames came flashing back into our mind from Lucy Liu's original appearance.
Designer Roberto Cavalli is a big fan of bold prints, and this fabric is no exception. While we appreciate the fall feel in this tweed-meets-baroque look, we're not sure it's working in either the Brit pop star's skirt suit or the TV detective's cocktail dress.