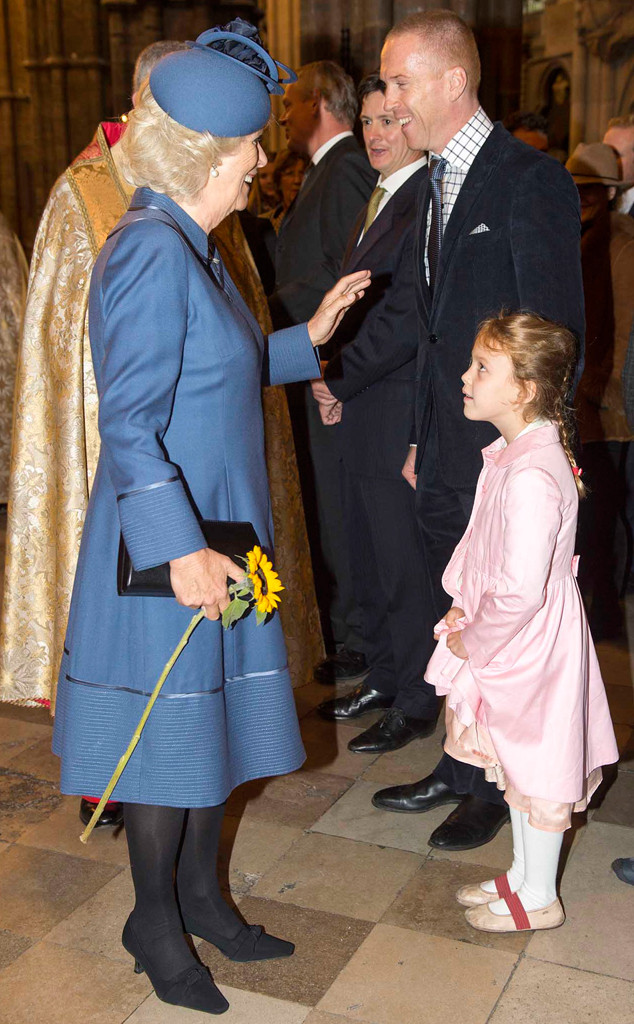 Paul Grover - WPA Pool/Getty Images
Ah, royals. They're just like us!
Camilla Parker Bowles went all fangirl on Homeland hunk Damian Lewis at the British Food Fortnight's harvest festival.
The Duchess of Cornwall met with the actor and his family at the event which took place inside of Westminster Abbey.
And it looks like Prince Charles' wife was keen on getting an exclusive scoop on one of her favorite shows!
"It's just getting very exciting," she was overheard telling Lewis. "But where are you?"
"I am on the run, but wait and see," he answered.