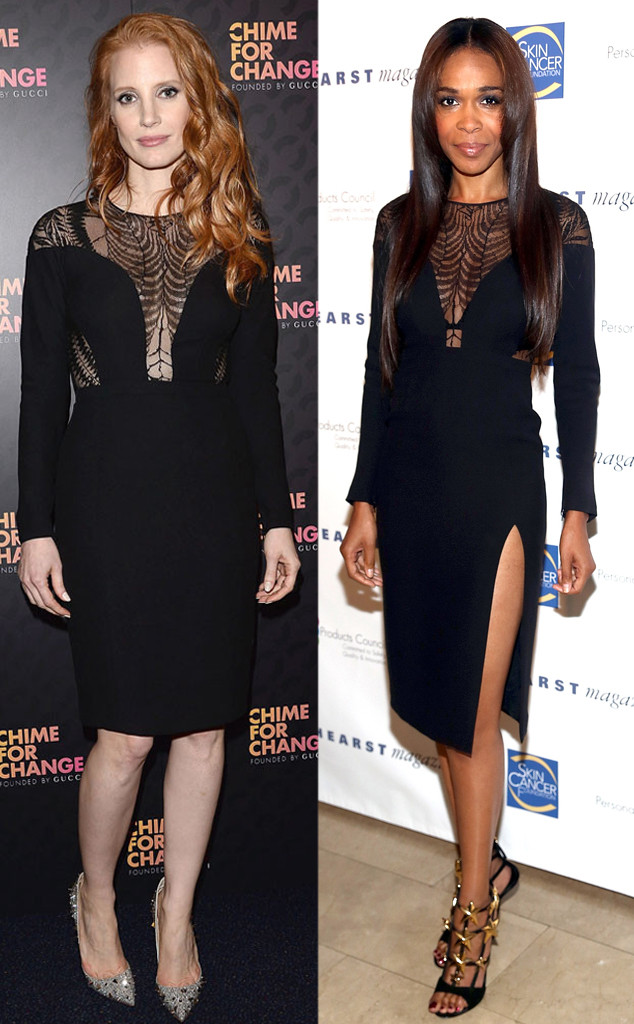 Daniele Venturelli/Getty Images/Paul Zimmerman/WireImage
We're not surprised to see this Gucci design pop up again so close to Halloween. That lacey web front makes the perfect Kiss of the Spider Woman look. But is it Jessica Chastain or Michelle Williams that wins this costume contest?
At first this felt like one of those photo finder games. Spot the differences between these two dresses to win! We were struggling for the first few seconds, but then the tiny details started to appear, three to be exact.