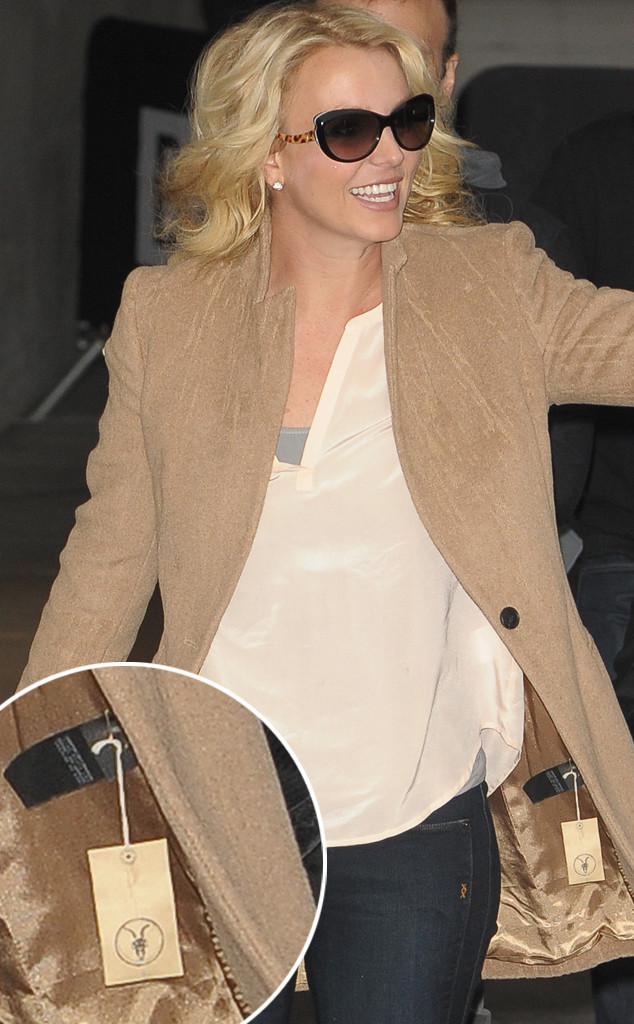 Timages.com, PacificCoastNews.com
Oops!
While out and about in London this morning, Britney Spears was spotted arriving at BBC Radio 1 studios sporting a tiny fashion mishap.
The culprit? Attached to the inside of the 31-year-old pop star's tan AllSaints coat was the shopping tag, which Spears (or her assistant?) forgot to remove from the jacket before she slipped it on.
Despite the little wardrobe malfunction, Spears was beaming as she greeted fans outside the studio. In addition to her chic AllSaints coat, Spears completed her look with skinny jeans, a light top and retro-inspired sunglasses.