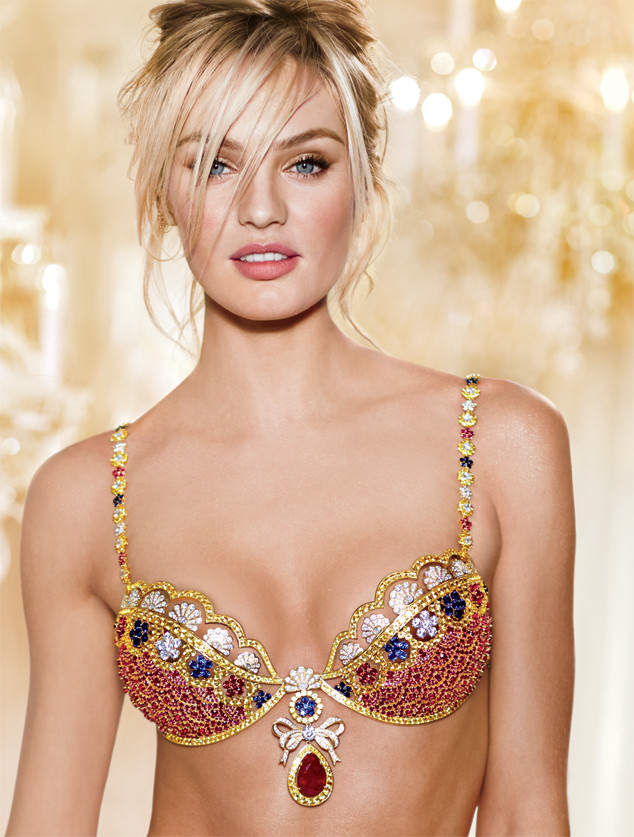 Victoria's Secret
Candice Swanepoel has just been promoted big-time!
Sure, she's been strutting down the Victoria's Secret runways for the last three years but this time she will get to do so wearing—wait for it—a $10 million bra!
Yes, it was just announced that the blond bombshell has been chosen to wear the Royal Fantasy Bra created by Mouawad.
So what's so majestic about this undergarment that it warrants such a lofty price tag? Well, the bra, which comes with a matching belt, features 4,200 precious gems including rubies, diamonds and yellow sapphires. Then there is the 18-carat gold setting and 52-carat pear-shaped ruby that hangs from the center.