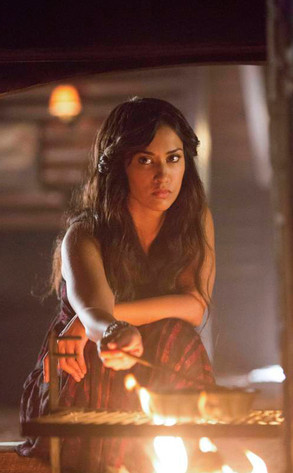 Bob Mahoney/The CW
"I don't want to hurt you, so get away from me before I rip your throat out."
Now is that any way to thank the woman that saved your life, Stefan (Paul Wesley)?! Alas, that is the first thing our vamp says when we first see him out of the lockbox on The Vampire Diaries' all-new episode this Thursday. His savior? Guest star Janina Gavankar, known for her work on True Blood and Arrow, who makes her debut as the mysterious Tessa in the episode.
Why did Tessa save Stefan? And why isn't she surprised by his need for blood? We've got an exclusive sneak peek at Tessa's debut...and her first interaction with Stefan...