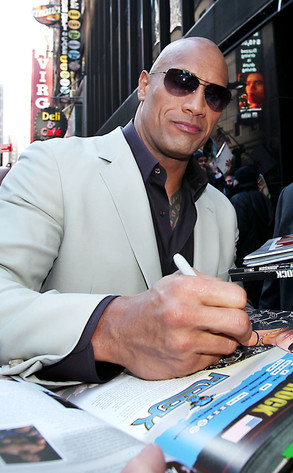 Jennifer Mitchell / Splash News
The immoveable force that is The Rock is facing his greatest foe yet: plate tectonics.
Dwayne Johnson has inked a deal to star in New Line Cinema's earthquake disaster epic San Andreas, the actor's rep confirms to E! News.
Talk about a bodyslam.
In the film, Johnson will play a tough-as-nails rescue helicopter pilot who, in the aftermath of a catastrophic earthquake in California, must make a dangerous trek across the state in order to rescue his estranged daughter.
Brad Peyton, who directed the 41-year-old action star in Journey 2: The Mysterious Island, will helm San Andreas. The script is by a gaggle of scribes including Lost's Carlton Cuse and the Conjuring 2 team of Carey Hayes and Chad Hayes.