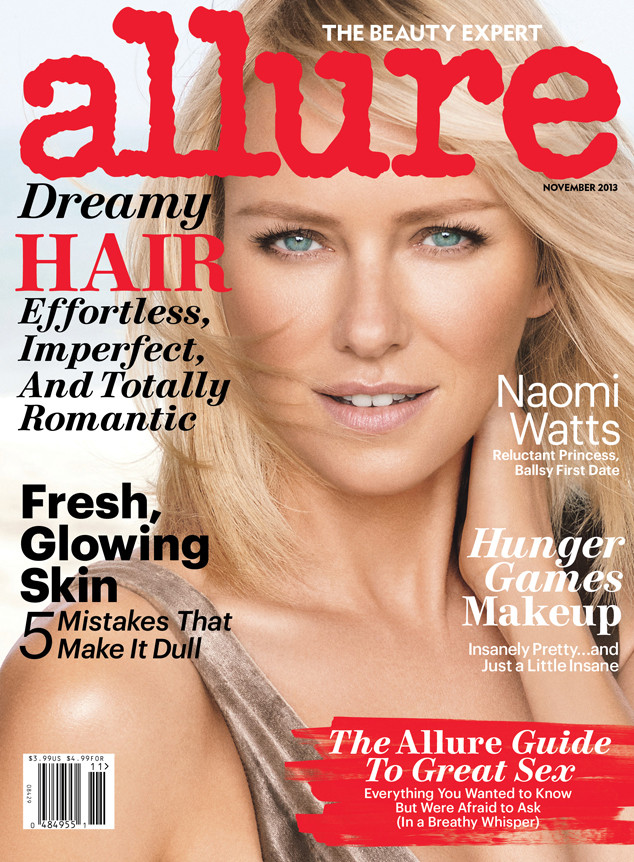 Carter Smith for Allure
Sometimes, you have to take matters into your own hands.
That's exactly what Naomi Watts did when it came to her longtime beau, Liev Schreiber.
The Diana actress reveals in the November issue of Allure magazine that the two may not have ever gotten together if it weren't for the fact that she made the first move almost eight years ago at the Met Gala.
"It was a lot more ballsy than I would ever normally be," the 45-year-old confessed. "Normally I want a guy to make the first move, and he wasn't. Then he got up to say he was leaving and I was like, 'Oh s--t. Probably another couple years are going to pass by.'"
So instead of letting the Ray Donovan star pass her by, Naomi grabbed the bull by the horns and seized the moment.