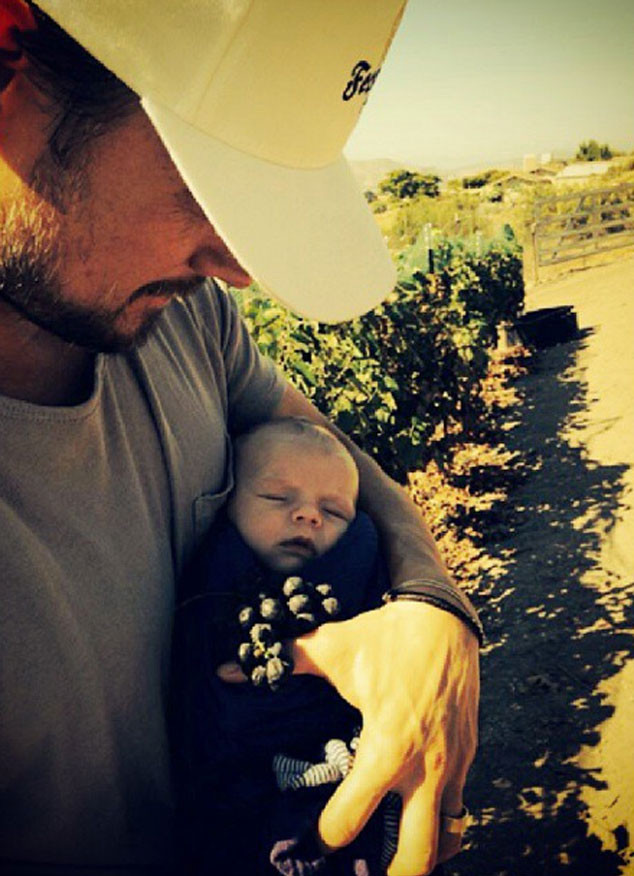 Instagram
What a beautiful family!
Fergie and Josh Duhamel took advantage of Southern California's beautiful fall weather with a trip to the family's Ferguson Crest winery this weekend.
The new parents traveled up to Santa Barbara with their 6-week-old baby boy, Axl Jack, for what turned out to be a fun-filled harvest day.
While mommy and daddy enjoyed the juicy grapes (wine, anyone?), the couple's youngest family member had other plans.
"I'd prefer a nice bottle of milk," Duhamel captioned as he held his baby boy in an Instagram picture.