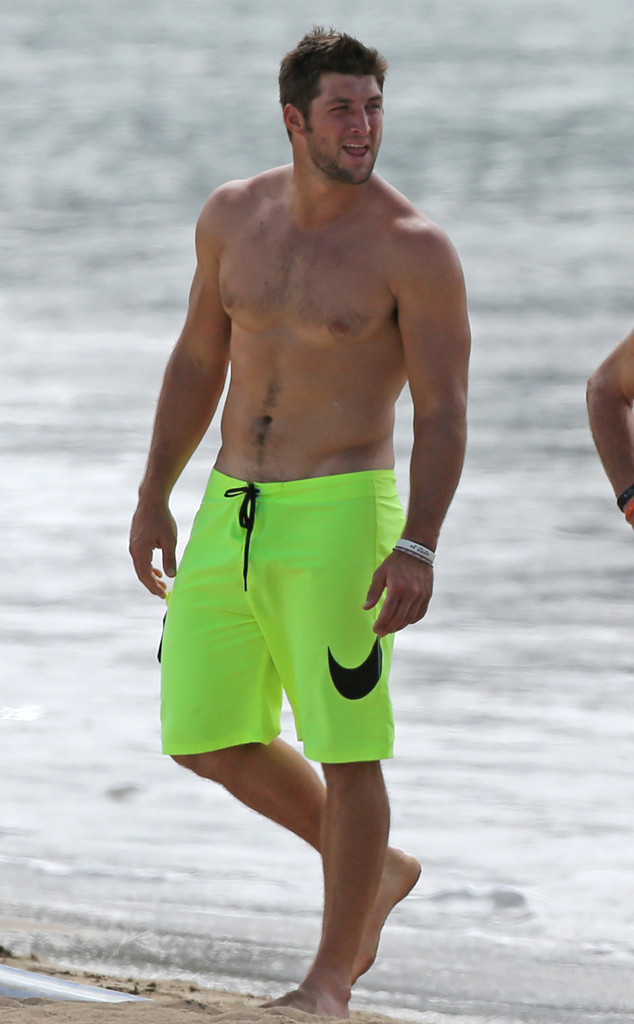 DaGreenTeam / Splash News
Tim Tebow is spending some quality time soaking up the sun in Hawaii.
But fear not, ladies. It looks like this wasn't a romantic trip for the former New England Patriots quarterback. The football star was seen vacationing on the beach over the weekend with several family members, including his sister Katie.
The 26-year-old needed a little help with his sunscreen before heading out into the ocean and employed Katie to get the hard to reach areas on his back. (Because that's what good siblings are for!)
Tebow showed off his toned bod as he took a dip in the Pacific and worked on his tan.
The former pro QB has been focusing on getting back to work after being released by the Patriots in August.