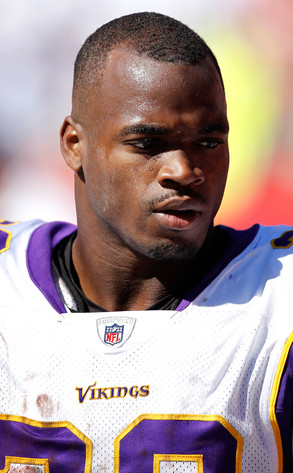 Joe Robbins/Getty Images
No one can imagine what Adrian Peterson is going through, but many have reached out to send thoughts and prayers his way following the death of his 2-year-old son today.
"#unfathomableheartbreak Rest In Heaven little guy... wishing courage and condolences to @AdrianPeterson and family," tweeted Holly Robinson Peete, whose husband Rodney Peete is a former NFL player.
Peterson's son, whose name is being withheld by authorities, died of injuries he suffered in an alleged assault. A 27-year-old man who had been dating the boy's mother had been charged with aggravated assaulted and battery of an infant and could face additional charges.
"Sick world we live in.. Prayers for Adrian Peterson and family #RipKid," tweeted the Memphis Grizzlies' Quincy Pondexter.