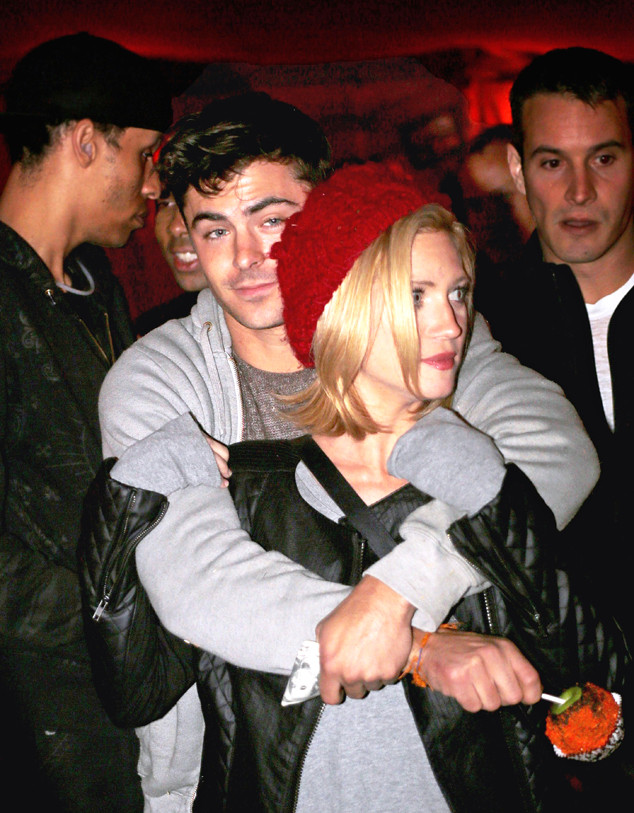 PacificCoastNews.com
Hollywood loves Halloween!
Zac Efron, Brittany Snow, Julianne Hough, Derek Hough and a handful of friends headed to L.A.'s Griffith Park on Thursday, Oct. 10, for the opening of the Hollywood's Haunted Hayride.
In one shot, Zac—who completed a rehab stint this past April—hangs onto a candy apple and his pal Brittany. (Don't start playing the couples game here! Britt is dating Teen Wolf's Tyler Hoechlin.)
Derek, whose girlfriend Nina Dobrev did not appear to be part of the festivities, Instagrammed a smiling, happy shot of himself and his famous friends. "Great time last night with great friends," he wrote Friday. "Love this time of year."