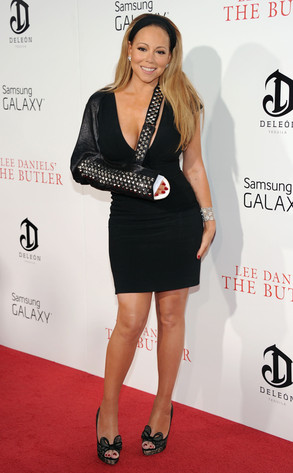 Jamie McCarthy/Getty Images
Even though Mariah Carey rocked some very stylish arm slings after dislocating her shoulder in July, it was a very difficult injury.
The singer posted a lengthy message on her Facebook page to her "lambs," detailing her challenging experience the last three months.
"Getting through this injury has been the toughest experience of my life," the Grammy winner wrote on Friday, Oct. 11.
Luckily, Nick Cannon's wife is back on the mend and on her way to a full recovery.
"It's a huge deal, it should have taken eight months and even my doctors can't believe it," she says. "It's been a long journey, the physical therapists have been incredible and I am very grateful to all of them for helping me."