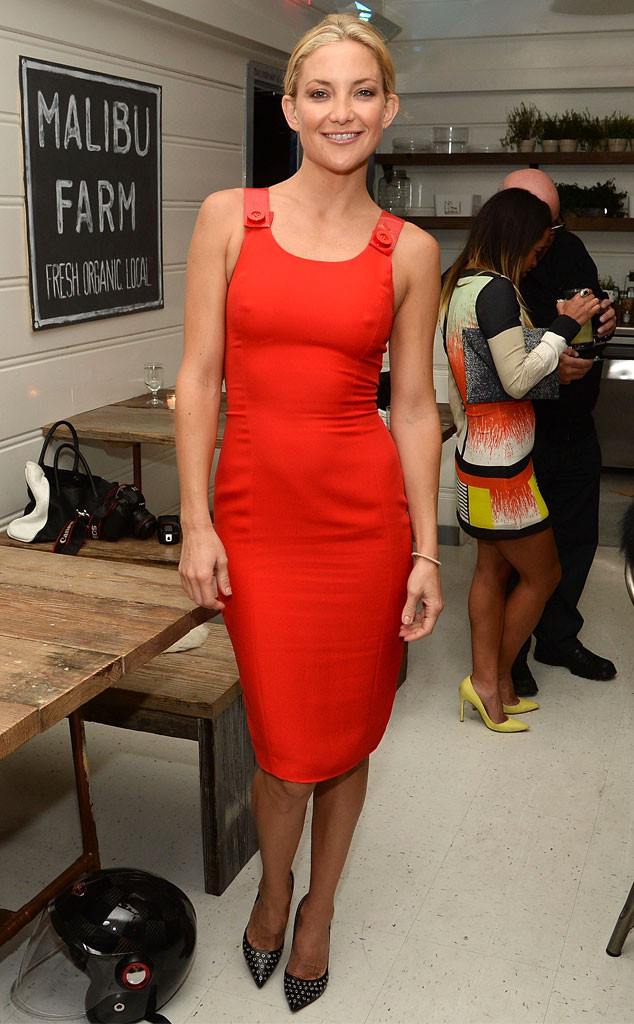 Chris Weeks/Getty Images
Kate Hudson is making us eat our words.
We're huge supporters of the little black dress. If you ask us, there's nothing sexier than a sleek, dark mini without any over-the-top embellishments. Well, we should say if you had asked us before we saw the Glee guest star in this skin tight Versace number. From this day forward we're LRD devotees.