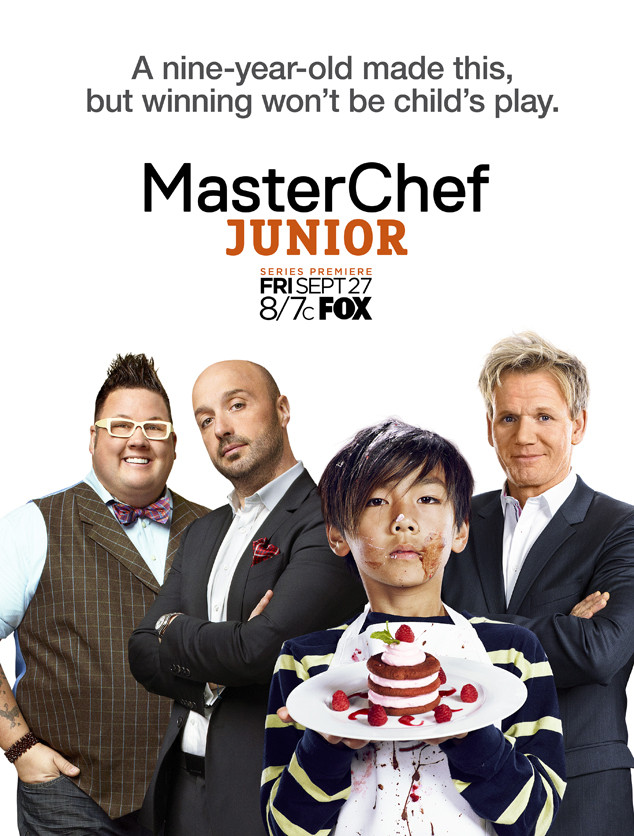 Fox
"That's the first time ever I've had a liter of cream poured over my head."
But we're pretty sure this isn't the first time a MasterChef contestant has wished to pour a liter of cream over Gordon Ramsay's head! In fact, the chef/reality TV star even admits so much, saying, "I've been threatened many a times, trust me!"
But one lucky MasterChef Junior contestant gets to do just that in tonight's all-new episode of the pint-sized reality hit, which we've got an exclusive sneak peek of to share with you. Consider it an appetizer to hold you over before the Fox reality competition airs tonight!