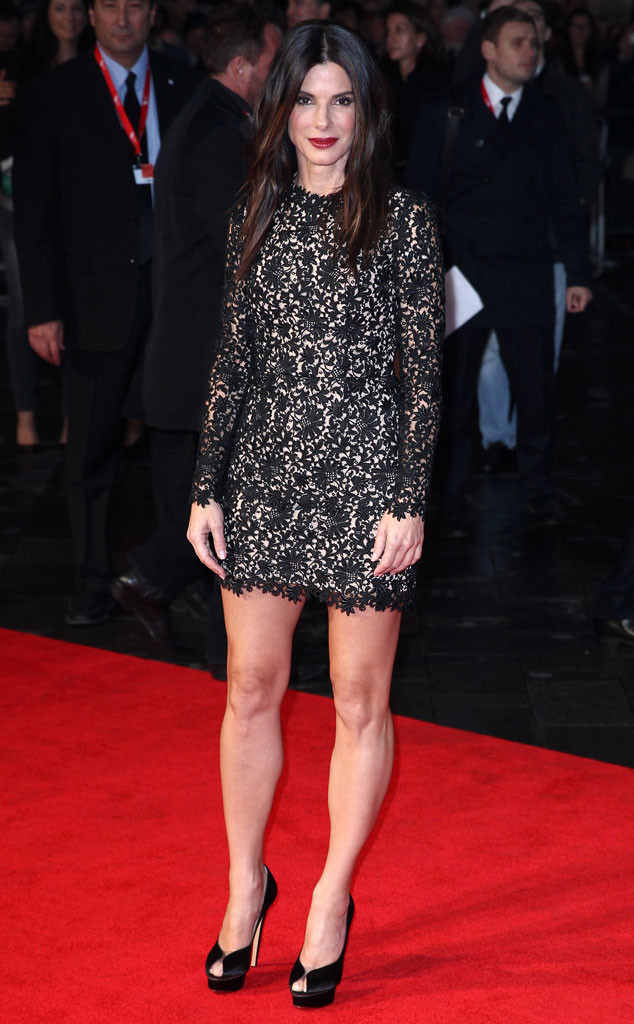 Fred Duval/FilmMagic
It's time to officially acknowledge something, folks: Sandra Bullock is killing it on the red carpet this year.
No, this isn't exactly shocking since we've been a fan of the star's style for at least a decade. But the last time the actress so consistently brought her A-game to Hollywood premieres was in 2010 while promoting The Blind Side—a movie that earned her an Oscar.
Now it seems silver-screen success with Gravity (which topped the box office this past weekend) has brought out her chic streak once again.