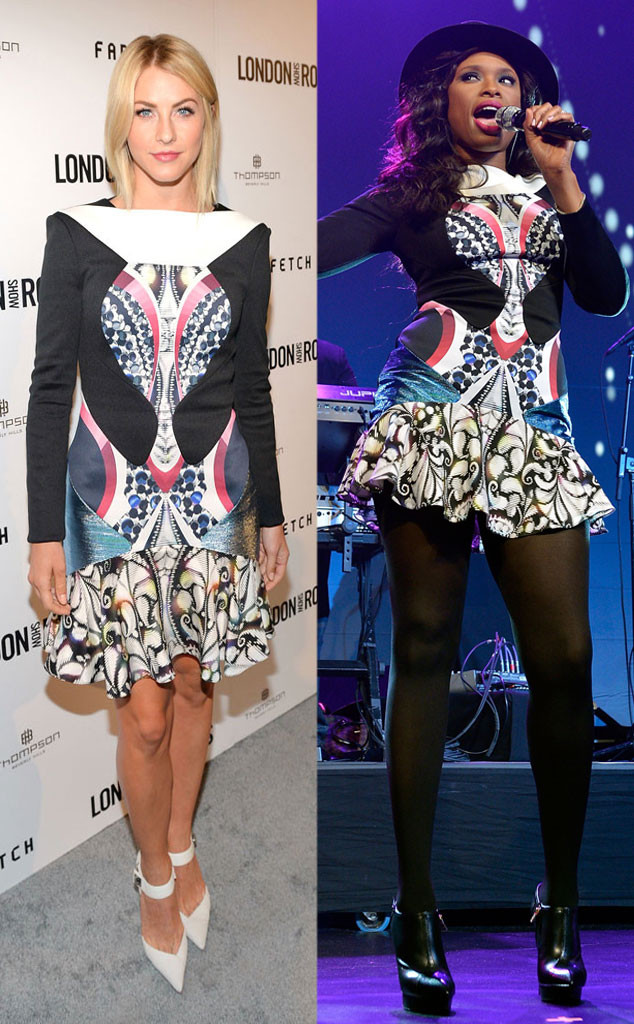 Larry Busacca, Michael Buckner/Getty Images
There's little we love more than a surprising fashion steal, and Julianne Hough in the exact same dress as Jennifer Hudson is exactly that.
For the record, the Safe Haven star gets credit for rocking this printed Peter Pilotto frock first, but first doesn't always mean best or most memorable. The Inevitable Defeat of Mister and Pete actress added some serious accessories to the already over-the-top look. The question is, did she go way too far?