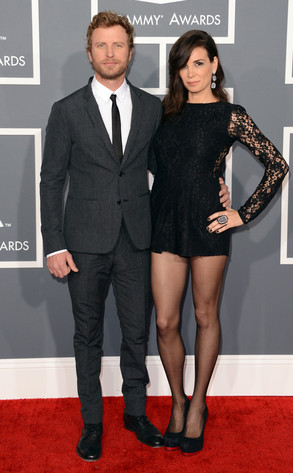 Jason Merritt/Getty Images
And baby makes three!
Dierks Bentley and his wife Cassidy Black have welcomed their third child, a son named Knox. The 37-year-old country singer took to Twitter late last night to share the joyous baby news.
"well... our boy knox is here! about to have the best tasting cold beer of my life!" Bentley wrote about 12 hours ago. "so proud of my wife. she rocked it. crazy stuff. #beerme."
He followed it up with, "mad respect for doctors, nurses and everyone at hospitals. can't believe y'all do that day in and day out. hard work making miracles happen."