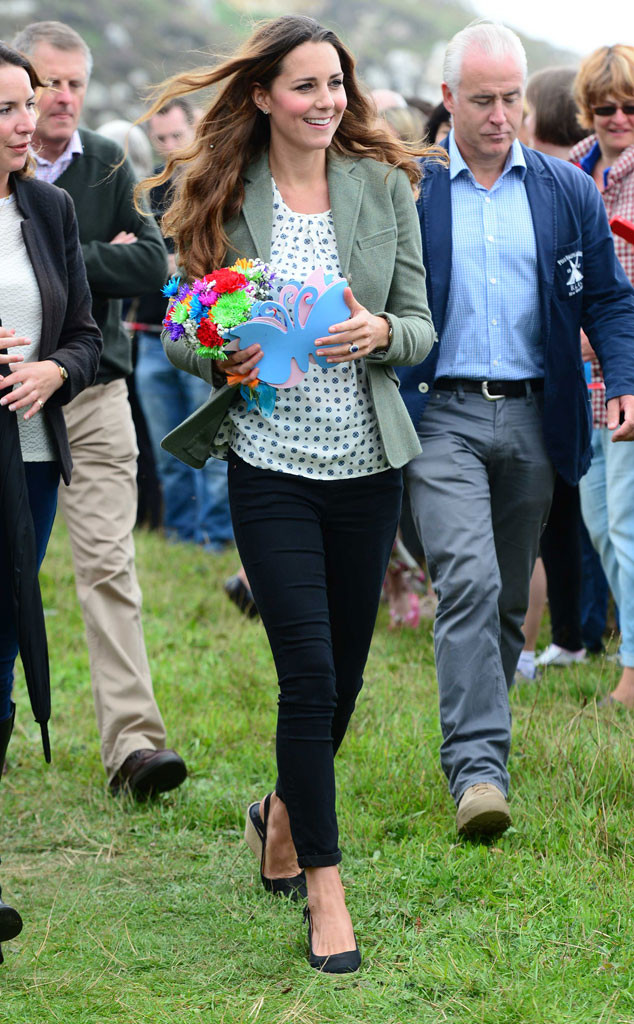 James Whatling / Splash News
Kate Middleton is supporting one group of successful ladies as they harness their collective girl power for a greater good!
On Thursday, Oct. 24, the Duchess of Cambridge will attend a benefit gala for 100 Women in Hedge Funds, a nonprofit for professionals in the investments industry that raises funds for women's and family health, mentoring and education programs. This particular evening, held in the Kensington Palace State Apartments, will benefit Action on Addiction, a charity working across the addiction field in research, prevention, treatment, professional education and family support.