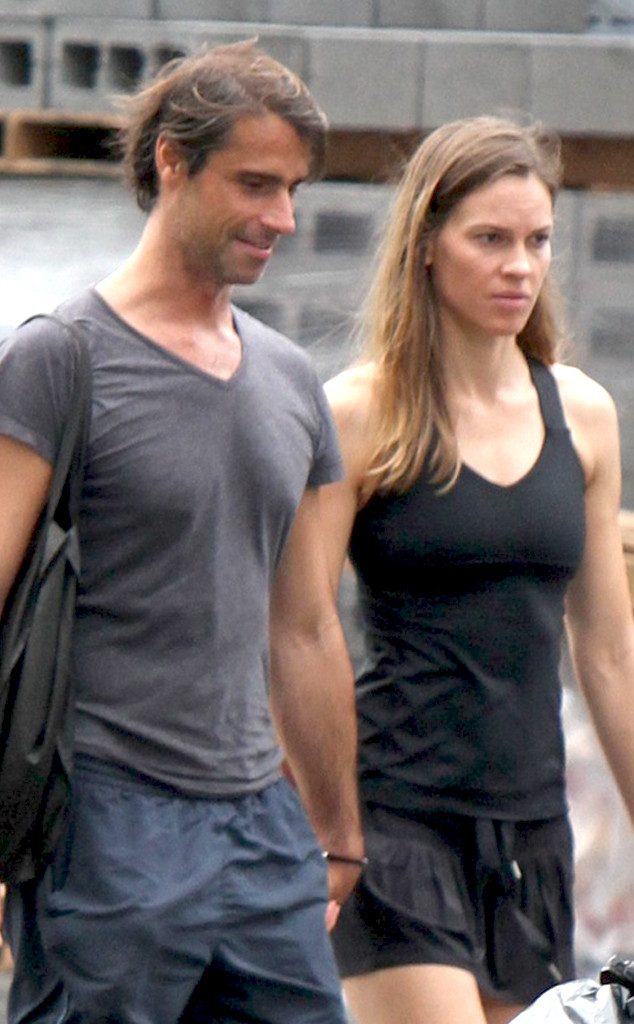 Jose Perez/PacificCoastNews.com
The couple that plays together, stays together.
Hilary Swank and her French beau Laurent Fleury were spotted in matching tennis garb after playing a on the local courts in New York City.
The two, who were strolling through the West Village, seemed caught up in conversation during their post-game walk.
And Fleury showed that he's ever the gentleman when he opted to do the heavy lifting and carry both of their tennis rackets home.
Meanwhile, the two-time Oscar winner was seen wearing a swanky Lululemon ensemble, complete with a tennis skirt and tank top. How perfect!