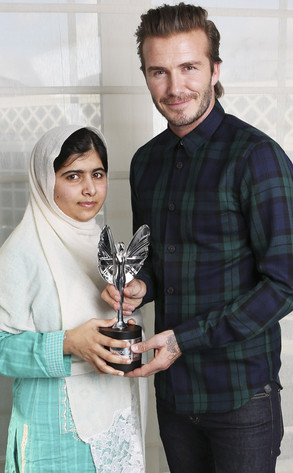 Mirrorpix / Splash News
Talk about an inspiring photo op.
At last week's Pride of Britain Awards in London, David Beckham presented the Teenager of Courage Award to Malala Yousafzai, the 16-year-old Pakistani girl who was shot in the head by the Taliban last year after campaigning for women's education in the region against Taliban rule.
In an inspiring photo from the event, Yousafzai poses with the soccer stud, who hands her the award honoring her for her bravery and heroism. And boy, does she sure deserve it.