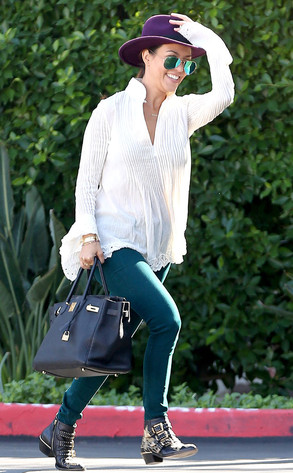 Raef-Ramirez/AKM-GSI
Kourtney Kardashian has yet to directly respond to the news that Kris and Bruce Jenner have announced their split, but her latest Instagram pic says it all.
The photo reads: "Here's to strong women, may we know them, may we be them, may we raise them!"
The snapshot also shows a cartoon image of a woman dancing in a red dress along the bottom of the post.
This marks the first time that the eldest of the Kardashian sisters has decided to break her silence since the separation news on Tuesday.
E! News first reported that the couple had decided to end their 22-year-marriage.
"We are living separately and we are much happier this way," the pair said in an exclusive statement to E! News.