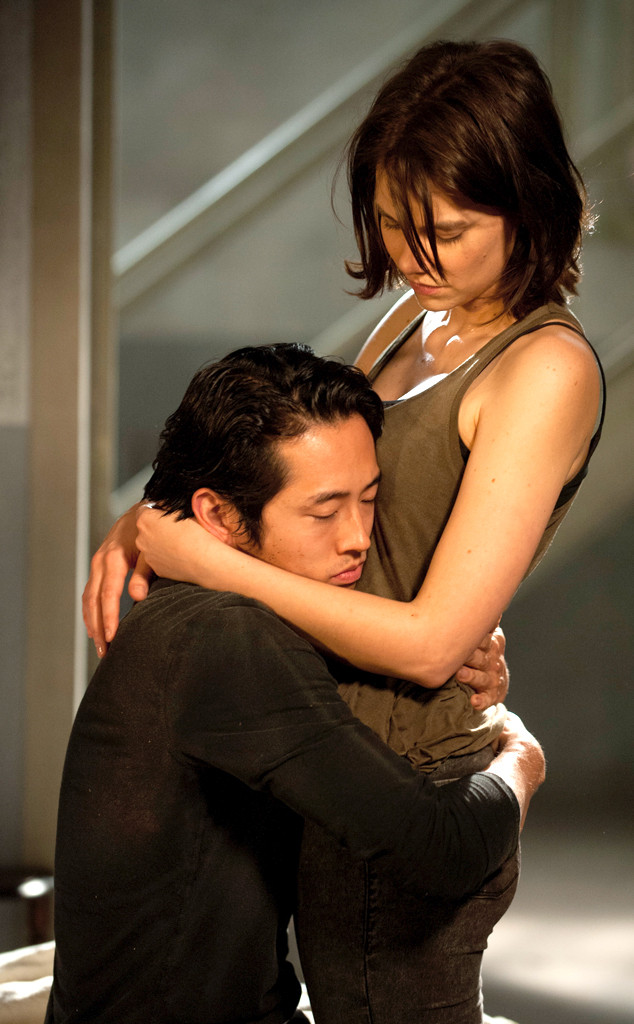 Frank Ockenfels 3/AMC
Hmm...Does Diapers.com deliver to post-apocalyptic prisons? The Walking Dead's Maggie and Glenn might want to start looking into such things, because—and we are only speculating here—we have a sneaking suspicion a baby might be on the way for the show's core couple.
In anticipation of Sunday's season-four premiere of TWD, we spoke with Steven Yeun (Glenn) and Lauren Cohan (Maggie), and, acting like a true nervous daddy-to-be, here's how Yeun responded to a question about whether Maggie might ever get pregnant:
"You know, I think that's definitely a genuine, um, you know, thing that could be," Yeun stumbled. "And, um, obviously, I can't really address that at any point. But you know, there's genuine fears that go along with trying to live a normal life in that world, and that all applies into what makes it more dangerous, or what makes you more vulnerable, so it's all cool."