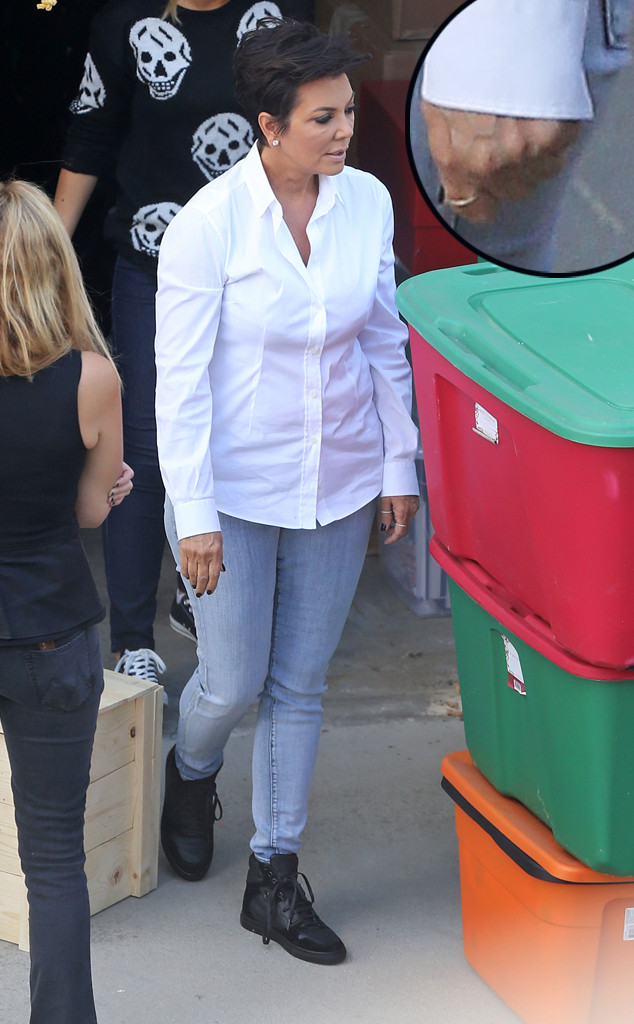 Splash News
Hours before Kris Jenner and Bruce Jenner told E! News they were separating, our favorite momager had taken off her wedding ring.
The Kardashian matriarch paid a visit to a storage center in Calabasas, Calif., on Tuesday, Oct. 7, looking chic and casual in a white button-down, jeans and black boots. While she was wearing two simple bands on her left thumb and forefinger, that finger was noticeably missing the giant sparkler she'd worn the past 22 years of marriage.
Fortunately, though, Kris and Bruce's split is an amicable one. "We are living separately and we are much happier this way," the pair said. "But we will always have much love and respect for each other. Even though we are separated, we will always remain best friends and, as always, our family will remain our number one priority."