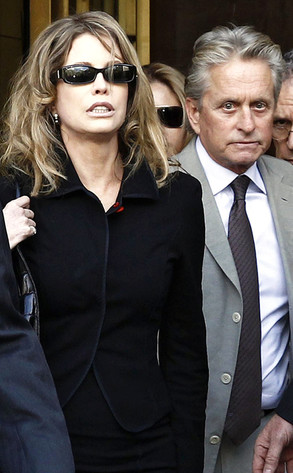 Brian Ach/Getty Images
Michael Douglas gave a shout-out to his convict son, Cameron Douglas, at the Emmys last month and questioned the fairness of the 10-year prison sentence the latter is serving for dealing and possessing drugs.
Now his first wife, Diandra Douglas, is getting in on the act.
In a letter obtained by The New York Post, Cameron's mom urged a slew of celebrity pals to back her and her Oscar-winning ex's efforts to lobby the government to change the circumstances of the younger Douglas' incarceration.
"We have not seen our son for over a year, and the government is telling us we cannot see our son for TWO YEARS!" Diandra wrote in an email to famous friends including Yoko Ono, Charlie Rose, Calvin Klein, Deborah Norville, Bo Derek, and Bianca Jagger among others.