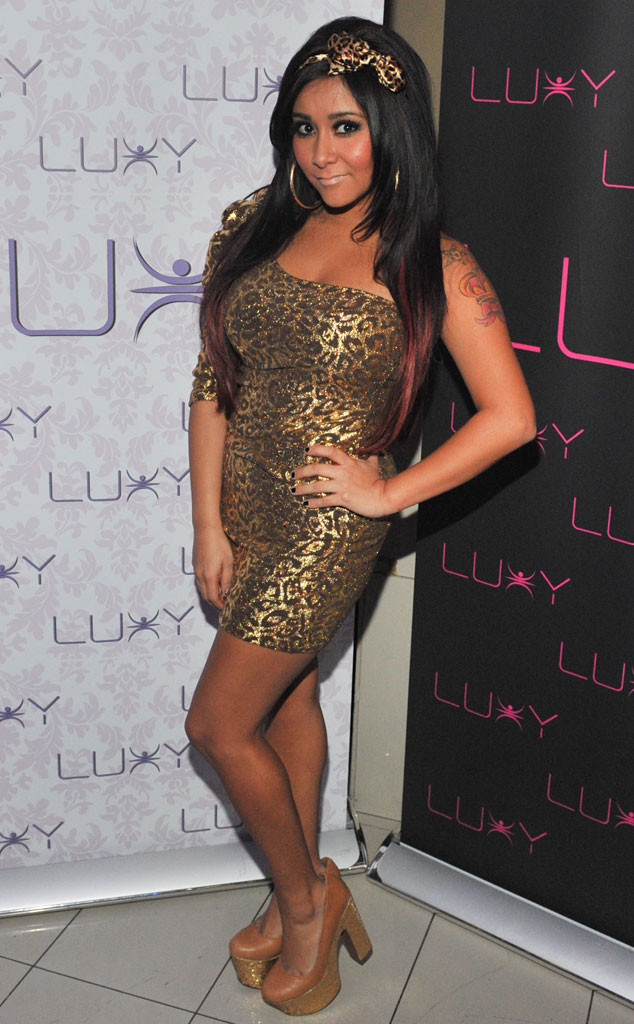 Sonia Recchia/WireImage
Not gonna lie, Nicole "Snooki" Polizzi is one star we're totally intrigued by, thanks to her fierce dance moves on this season's Dancing With the Stars, signature Jersey girl style, newfound commitment to fitness and endearing personality.
We caught up with the new mom in between her busy schedule to find out more fascinating tidbits about her.
Here's what we learned:
Tell us about the latest project of yours that you're wild about right now:
My headphones are called Snooki Couture and it's all about being stylish while listening to music! I haven't seen any headphones that had cute detachable headbands or earrings on the earbuds so I made them myself! When I'm at the gym, I detach the headband and just use the headphones, but once I travel I put the bow back on and I'm ready to go!