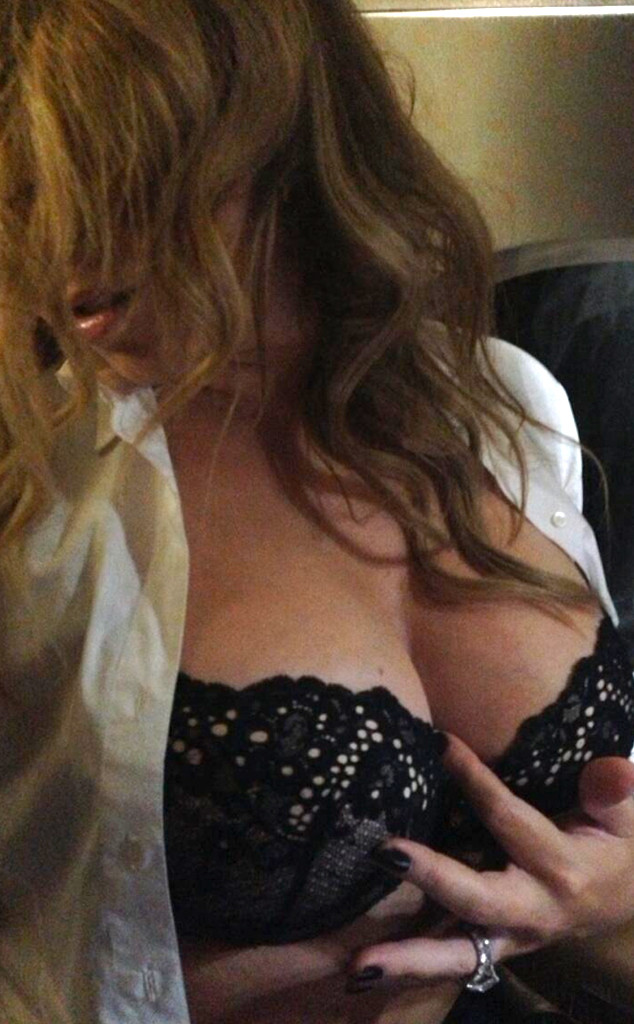 Twitter
Well, it looks like we now know what Nick Cannon will be doing later to celebrate turning 33 today, thanks to a TMI tweet and photo from wife Mariah Carey.
"Happy Birthday to my Hubby @NickCannon...'my baby I'm waiting on youuuu"hahaha! KKLB! GHL!!!! Mwah!!!!," wrote the "#Beautiful" singer on Tuesday along with a sexy selfie showing off some serious cleavage.
With her hair over her face, head turned to the side and a white shirt unbuttoned to reveal a black bra, Carey graciously shares with the rest of the world what is waiting at home for her man.