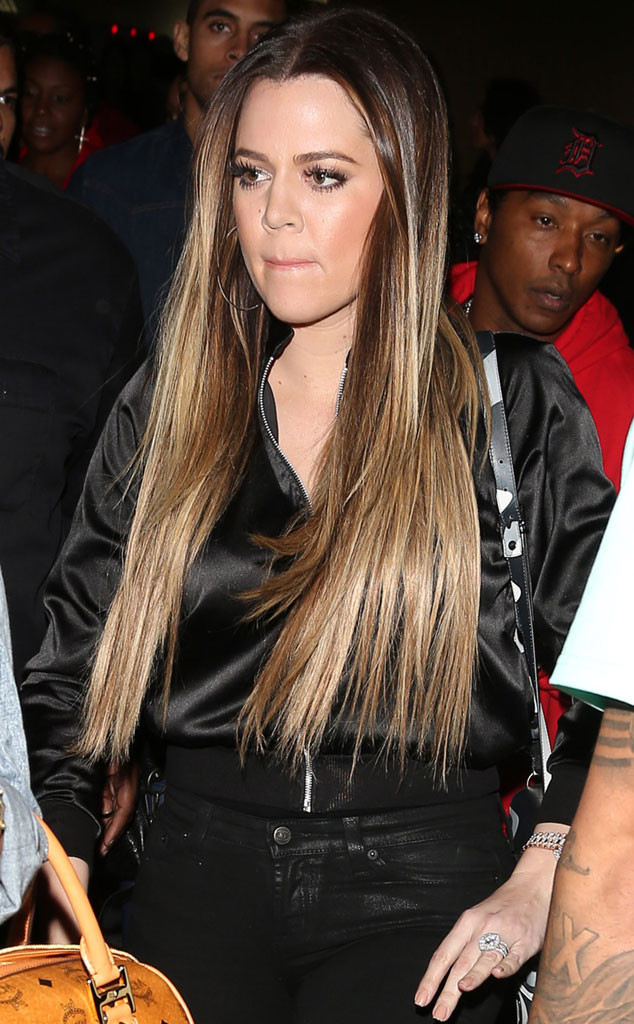 Devone Byrd,PacificCoastNews.com
Khloé Kardashian Odom won't let tough times tear her apart.
On Monday, Oct. 7, she and Snoop Dogg cohosted a party at Tru Hollywood, a nightclub in L.A., looking svelte in a sexy black ensemble. Wearing her wedding ring, the 29-year-old brunette beauty tried to temporarily take her mind off of hubby Lamar Odom's struggles by chatting with pals Rachel Roy and rapper The Game.
An eyewitness tells E! News Khloé "looked quiet [and] reserved" for most of the night, appearing "a bit agitated like something was on her mind and [she] would rather have been somewhere else." Before calling it a night, though, the E! star perked up a bit, even laughing a little with Rachel and posing for pictures with fans.