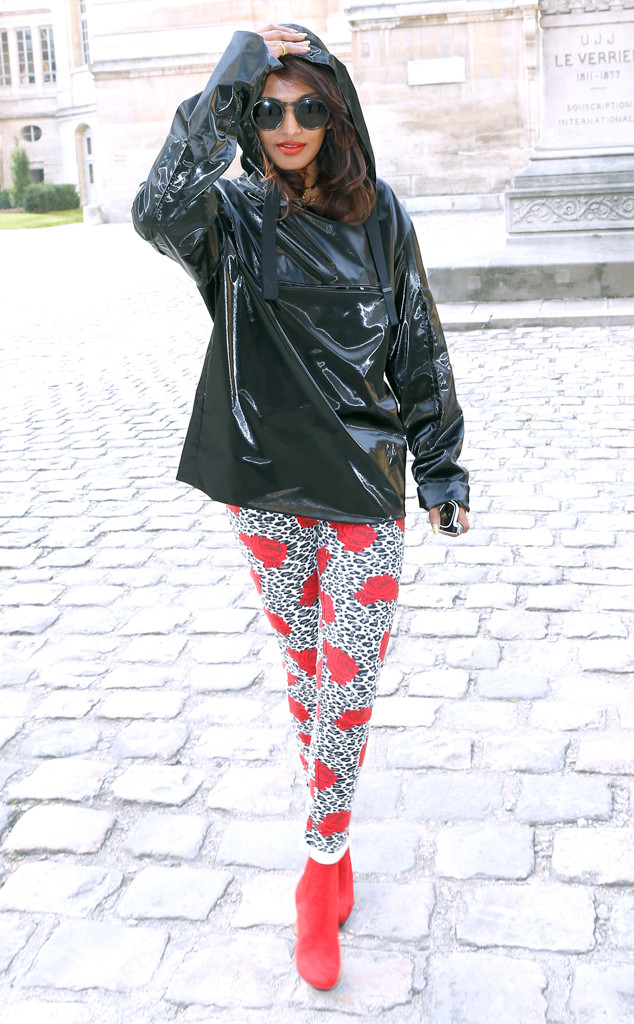 Bertrand Rindoff Petroff/Getty Images
Talk about knockoff chic.
British-Sri Lankan artist MIA is collaborating with Versus Versace to launch a street-inspired capsule collection, as confirmed to Women's Wear Daily.
The 19-piece collection will be based on bootleg versions of Versace's well-known prints—meaning a riff on the iconic Medusa head, Greek key, and medallions riffs that are found in London street markets.
"The theme of counterfeits, of those that produce and sell them has always been part of the culture of M.I.A.," the singer told WWD of the quixotic design inspiration. "When I was contacted by Versace, it seemed a great idea to invert the circle. Versace's designs have always been copied, now it's Versace that copies the copies, so those that copy must copy the copies. So this will continue."