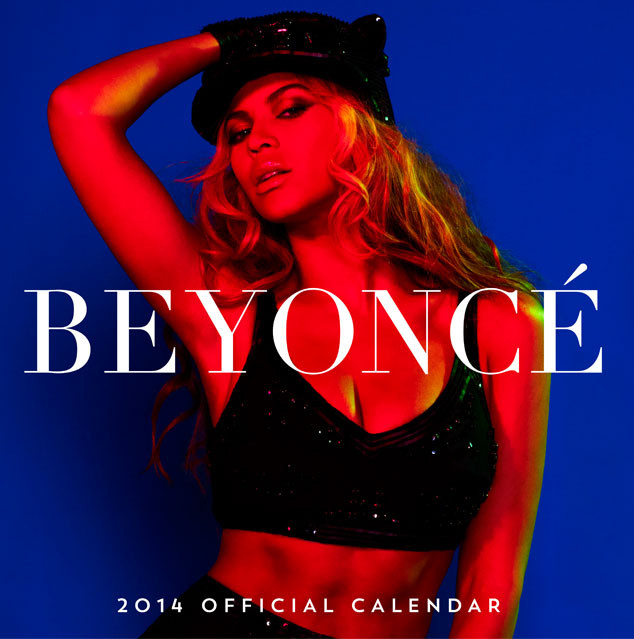 Herring & Herring
The first look at Beyoncé's official 2014 calendar is here!
The cover for the 32-year-old Grammy winner's new calendar has been posted on the singer's official site and you can bet it's fierce.
In the sexy photo, Jay-Z's other half strikes a sultry pose while showing her midriff in a sparkly two-piece outfit with matching gloves and hat. Beyoncé looks red hot with her right arm on the top of her head and her long blond hair framing her face.