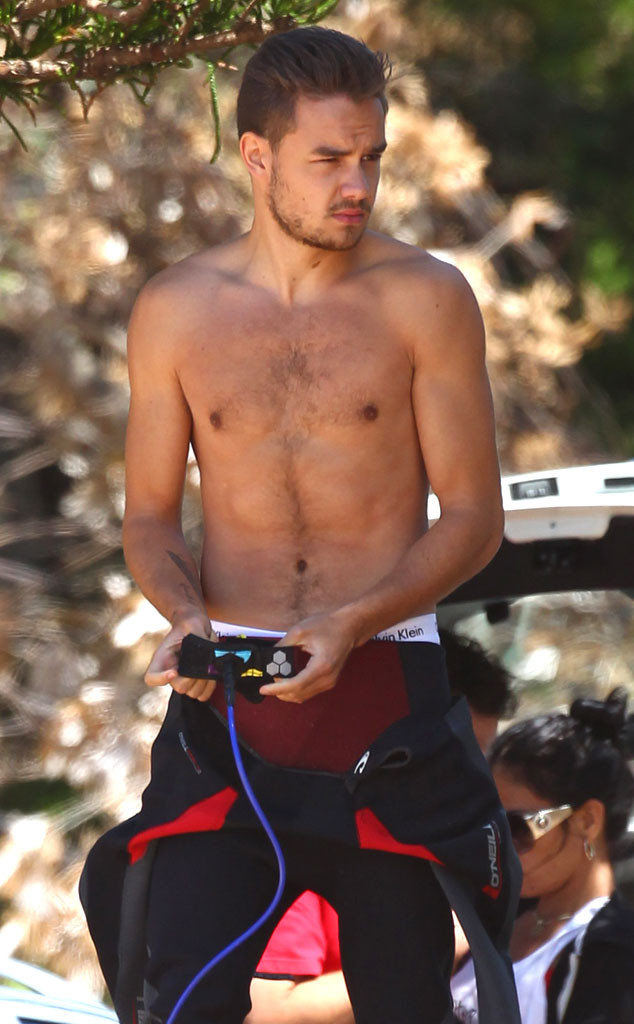 Grey Wasp / KIRBAN / Splash News
Who knew Liam Payne and Louis Tomlinson were such surfer dudes?
The members of One Direction celebrated another sold-out performance by hitting the sandy beaches of Australia Sunday afternoon.
Before Payne wriggled his way into his full-body O'Neill wetsuit, the 20-year-old showed off his growing biceps, killer abs and signature Calvin Klein underwear.
Not to be outdone, Tomlinson looked charming as ever as he smiled for the cameras before hitting the ocean waters. It looks like somebody's beautiful hair is going to get a little wet.