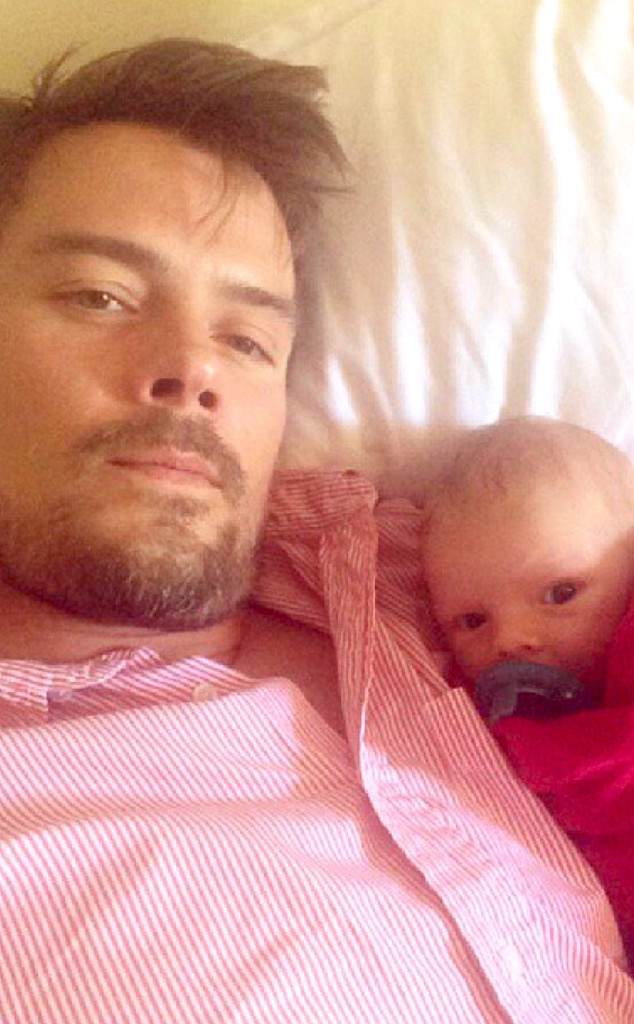 Instagram
Here's a sweet little addition to your Sunday.
New dad Josh Duhamel posted a photo of himself with his adorable newborn son Axl Jack on Instagram earlier today, a snapshot that was guilty of cuteness overload.
The actor, wearing a striped button-up, was lying next to his handsome boy, who was bundled up in a red blanket and sucking on a pacifier while looking directly at the camera.
"Gonna catch some football with my little guy today," Duhamel wrote.