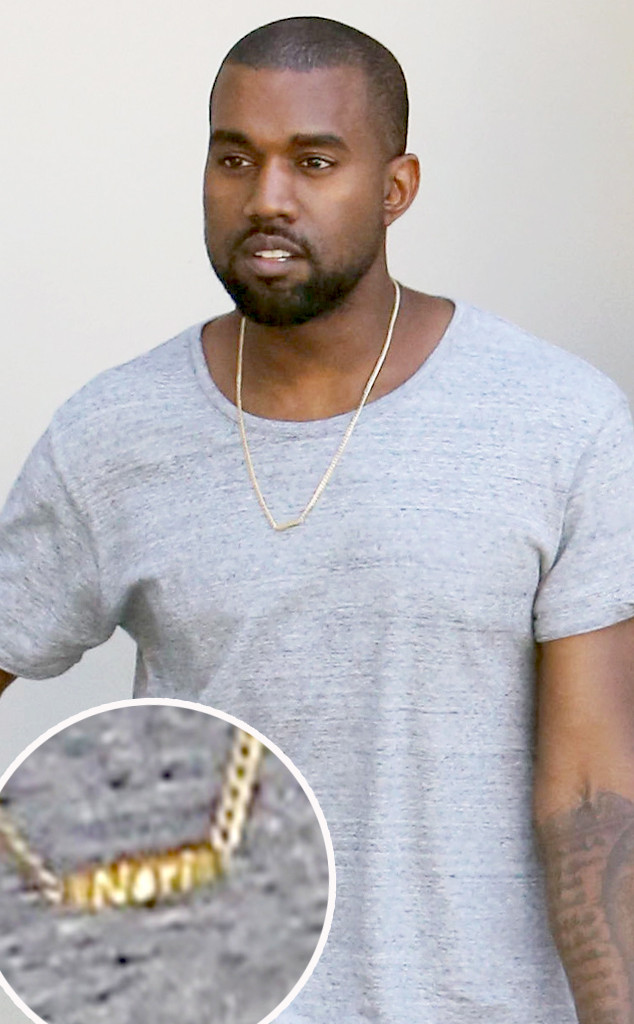 X17online.com
Just like Kim Kardashian, Kanye West is keeping daughter North close to his heart.
The proud papa was spotted back in Los Angeles today wearing a gold necklace spelling out their little girl's nickname, "Nori," just like the one seen around Kim's neck while the couple were in Paris for Fashion Week. (Maybe his cell phone screensaver is a pic of North, too!)
During their trip, Kim sat in the front row with Kanye at the Givenchy Spring 2014 runway show and then memorably modeled one of Givenchy designer Riccardo Tisci's edgy, skin-baring creations while enjoying a night out in the city.
She also later revealed that, after her fitting with stylist pal Carine Roitfeld, she took a train to London for a "top secret photo shoot" with Nick Knight—an itinerary that, Kim admitted, didn't allow for much sleep.