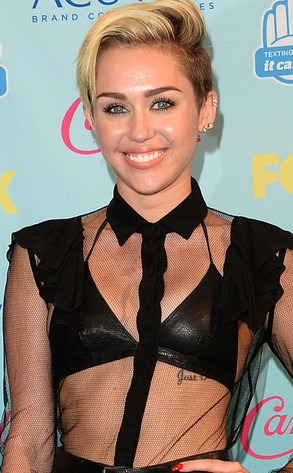 Jason Merritt/Getty Images
Miley Cyrus knows what it feels like to lose a pet.
The "Wrecking Ball" singer tweeted a heartfelt and kind message on Friday, Oct. 4, to a fan grieving the loss of her dog.
"#SmilersPets Cindy was a huge Miley fan. Now she's up in doggy heaven rockin out to BANGERZ," tweeted along with a photo of her dog.
This caught Cyrus' eye so she sent a heartfelt response: "its so hard losing your little baby :) hope you both are peaceful! I'm sure Cindy will keep Lila company :)"