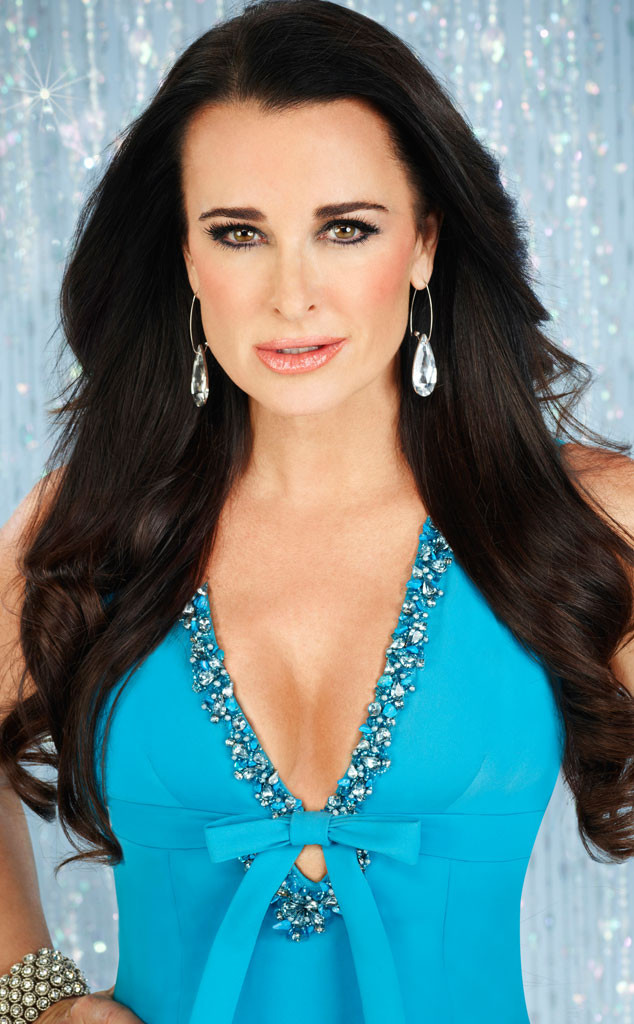 Rodolfo Martinez/Bravo
We can always count on the cast of The Real Housewives of Beverly Hills to keep us on our toes when it comes to picking sides.
For example, Kyle Richards revealed to us exclusively that not only is she already at odds with one of the new castmembers (Joyce Giraud and Carlton Gebbia), but she's actually become close with a veteran castmember who she previously despised!
"I actually met both of them at a party that I had, and let's just say that one of them I get along with very well and one…not so much," she laughed to us. "Joyce I found to be outgoing and bubbly and kind and I really connected with her. We're both happily married and have little children. I just really adored her. And Carlton, um…I want to say, dark? A little dark."