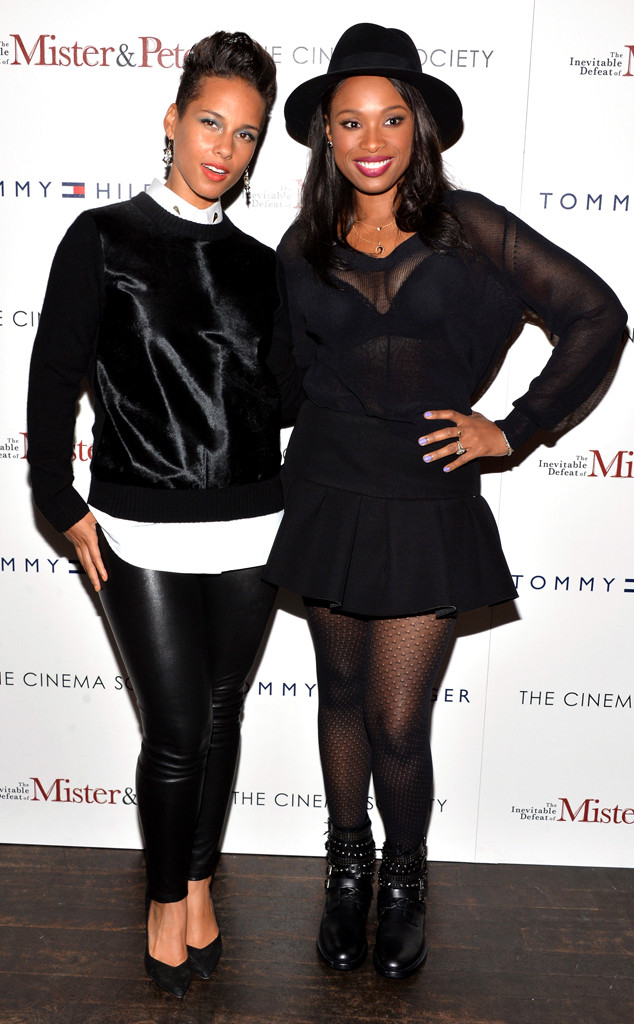 Andrew H. Walker/Getty Images
Alicia Keys and Jennifer Hudson may be on to something.
The super star actresses each caught up with E! News' Alicia Quarles during the New York press junket for their film The Inevitable Defeat of Mister & Pete, and while talking about their sons, the idea was brought up that the two celebuspawn should join forces with other notable celeb kids to form a supergroup.
Genius, right?! Keys and Hudson thought so, too.
Quarles and Keys decided that Pharrell's son Rocket and, of course, Beyoncé and Jay-Z's daughter Blue Ivy would be the perfect additions to team up with Egypt and Hudson's son David Jr.