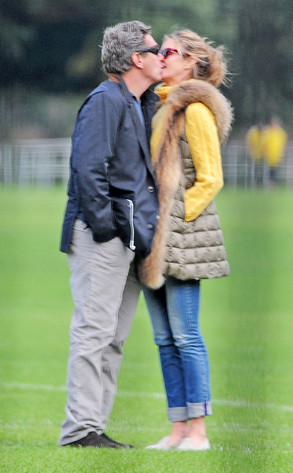 XPOSUREPHOTOS.COM
Elle Macpherson and her hubby Jeffrey Soffer are just too cute.
The newlyweds, who tied the knot over the summer, were caught kissing in a windy London park earlier this week.
The PDA moment happened while the couple was watching Macpherson's 10-year-old son, Aurelius, playing soccer on the grassy field. Macpherson and Soffer couldn't keep their hand off each other and were snapped smooching, hugging and gazing into each other's eyes. Both sported big smiles during the afternoon outing at the sporting event.