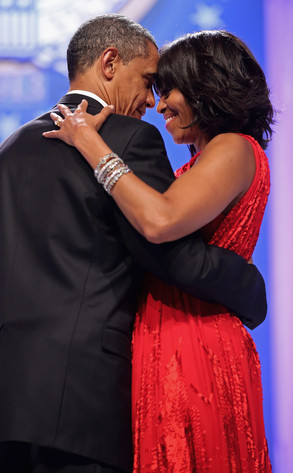 Chip Somodevilla/Getty Images
Happy Anniversary, Barack and Michelle Obama!
Today marks the couple's 21st wedding anniversary, and while it's unclear how the pair will be celebrating in light of the government shutdown, there's no doubt these two have nothing but love for each other.
Last year, the duo's milestone 20th anniversary fell on the day of the presidential debate, when Barack faced off against Mitt Romney, but the couple still found time to appreciate each other, sharing sweet sentiments on Twitter.
"Twenty years ago today, I married the love of my life and my best friend," the president tweeted on Oct. 3, 2012. "Happy anniversary, Michelle. —bo"