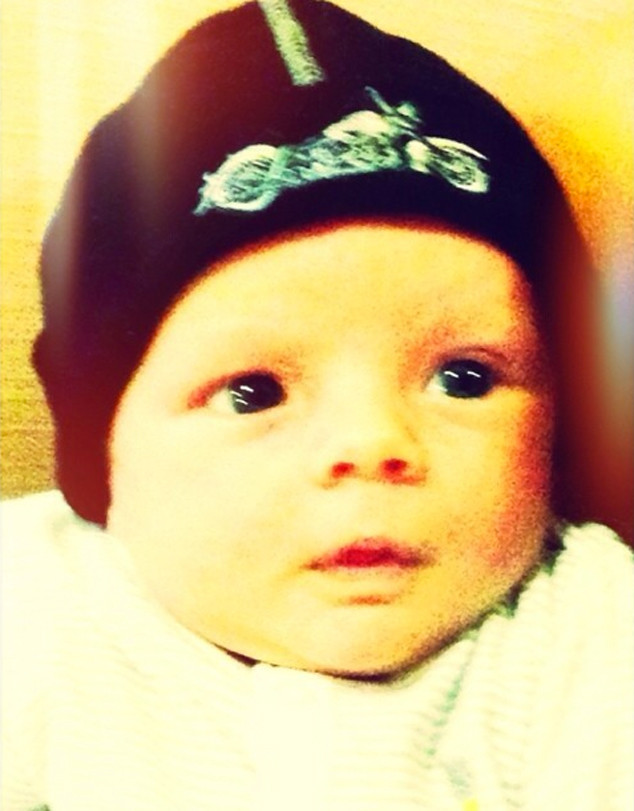 Instagram
Looking tough, Axl Jack!
Fergie posted an adorable snapshot of her son wearing a black Sons of Anarchy beanie on Thursday, Oct. 2 on her Instagram account.
The Black Eyed Peas singer added a caption from her son's perspective: "Aaahh #BreakingBad is done!! Still learning valuable life lessons on #SonsOfAnarchy. #mommystvshowsrock."
Wonder if Axl liked the series finale of Breaking Bad? And is keeping up with the latest on Sons of Anarchy?
And, attention Fergie and Josh Duhamel: please keep the precious pics of your son coming!