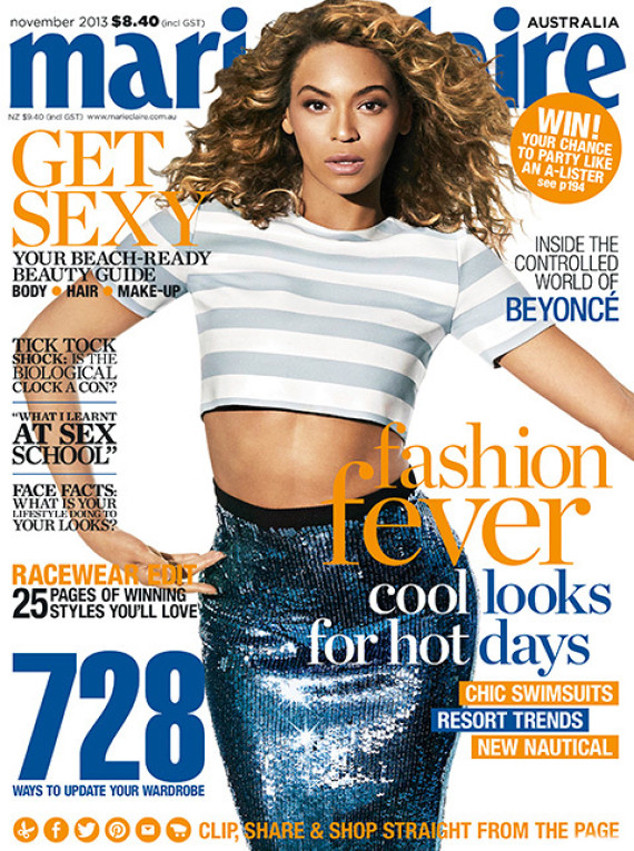 Marie Claire Magazine
Look at Beyoncé showing off those bootylicious curves and that toned tummy!
Yes, Jay-Z's love looks amazing (as always) on the cover of Marie Claire Australia's November 2013 issue. Wearing a Jonathan Saunders crop top and sequined pencil skirt, the 32-year-old singer looks like she means business with one hand placed firmly on her hip. But is anyone else getting a sense of déjà vu?
It might be because Vogue U.K. used the same stock image of Queen Bey (just Photoshopped to look slightly different) on the cover of their May 2013 issue. Our friends at Marie Claire Down Under also recycled bits of Beyoncé's interview with Vogue's U.S. March 2013 issue.