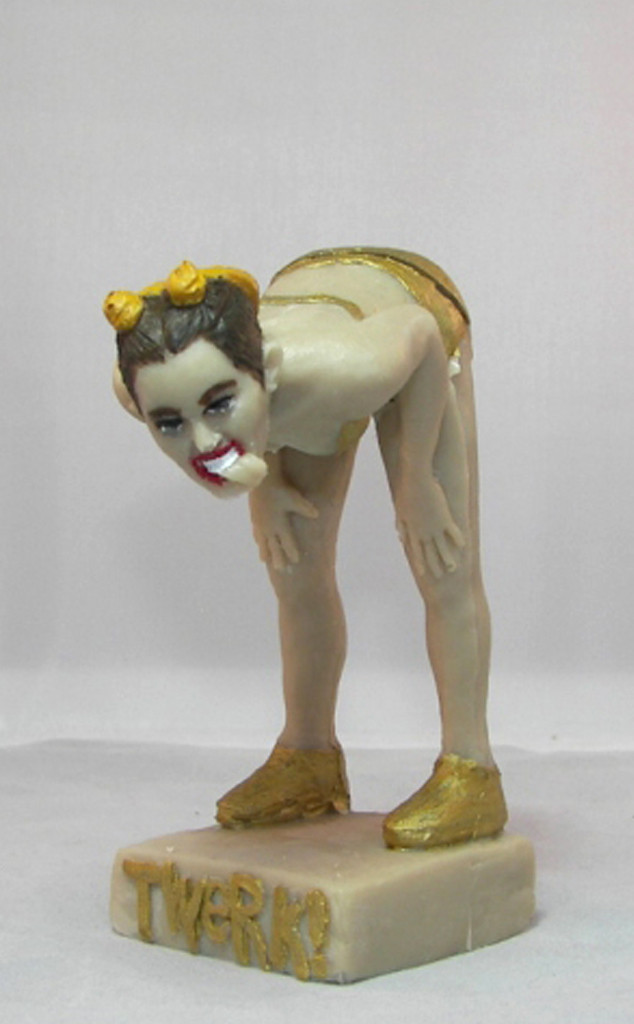 herobuilders.com/
Now you can take Miley Cyrus home with you!
American toy company HeroBuilder has come out with their very own twerking action figure made in the likeness of the "Wrecking Ball" singer.
The "bobble butt" doll features Cyrus from her infamous (and very controversial) 2013 VMA performance with Robin Thicke. The figurine portrays the 20-year-old bending over in her skimpy two-piece outfit while sticking out her tongue. At the base of the figure, the word "twerk!" is written.
The best part of the action figure? The butt gyrates, imitating Cyrus' famed twerking moves!