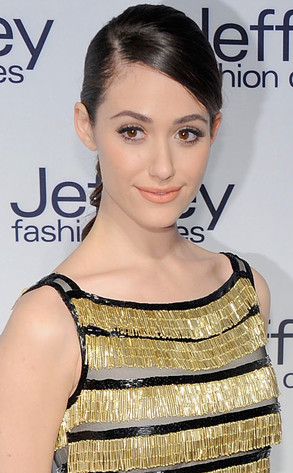 Jamie McCarthy/Getty Images
Talk about an uncomfortable encounter! Shameless star Emmy Rossum is feeling a little, well, shameful after she had an unfortunate run-in with her OBGYN on Tuesday, Oct. 1. The 27-year-old actress relived her humiliation by sharing the story with her Twitter followers.
"Just had the most AWKWARD moment. Saw a man I recognized but couldn't figure out HOW I knew him. He was SO familiar but I couldn't place him," she tweeted. "So finally I leaned over and said, Excuse me but you look so familiar. Do I know you? He said, Hi Emmy. It's Dr Katz. I'm your gynocologist."