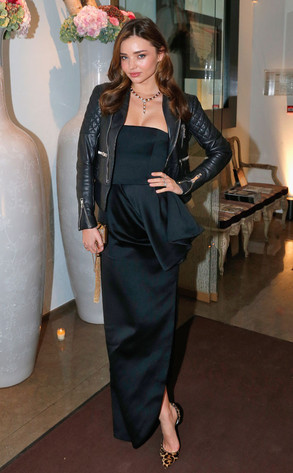 Bertrand Rindoff Petroff/Getty Images
Oops!
It seems that Miranda Kerr's chauffeur got a little lost while driving her around Paris Fashion Week earlier today!
In a video from the Daily Mail, the Australian model is seen getting out of a car with her assistant and walking towards the Cour Carree Du Louvre where the Louis Vuitton fashion show was taking place. However, just before getting to the building, Orlando Bloom's other half stops in her tracks before turning around and dragging her assistant with her.