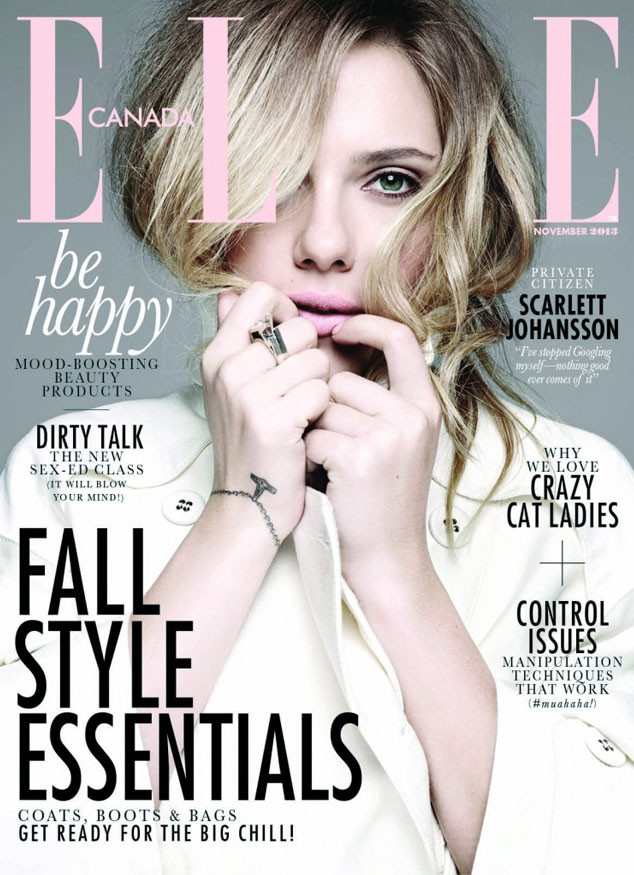 Elle Canada
It's kind of chic for celebrities to try and act like they're too cool to have ever Googled themselves.
But Scarlett Johansson admits she's done it, and as she tells the November 2013 issue of Elle Canada, she quit searching for her name online because it doesn't always end well!
"I've stopped Googling myself—nothing good ever comes of it," the Don Jon star tells the mag. "It gives you an inflated sense of yourself, too. It makes you feel like everyone is paying attention to you and they're not."