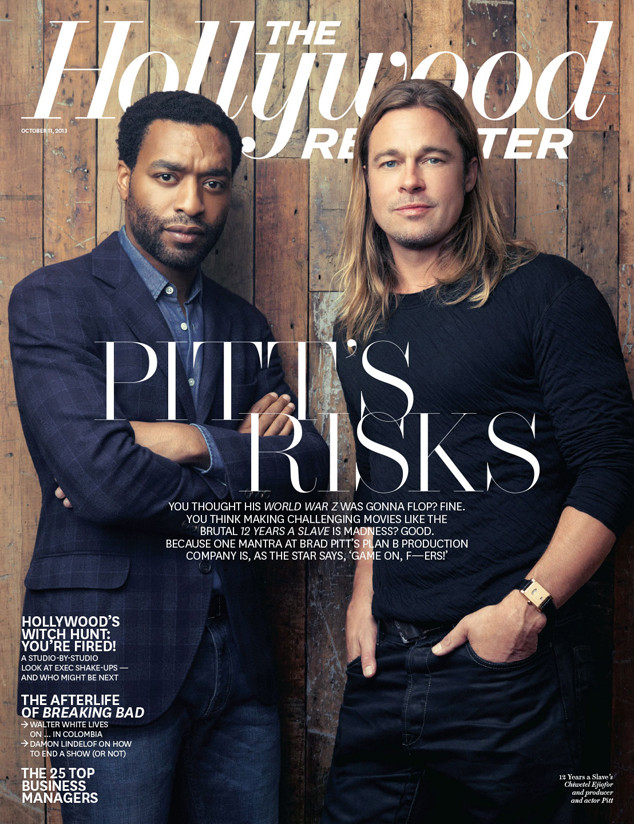 The Hollywood Reporter
Brad Pitt may seemingly have a picture-perfect life, but his rise to the top certainly hasn't been a straight shot, particularly in the past few years when he's stepped behind the camera as a producer.
"As I get older, I am enjoying more the producorial side of things—not being so forefront in the camera—the creativity of putting the pieces together," the Academy Award-winning actor says in The Hollywood Reporter's cover story, which details the pitfalls and successes of Pitt's production company, Plan B Entertainment.
Founded in 2003 by Pitt, Brad Grey and then-wife Jennifer Aniston, the business, under Brad's leadership, has continually squashed critics' claims that the company would not survive.