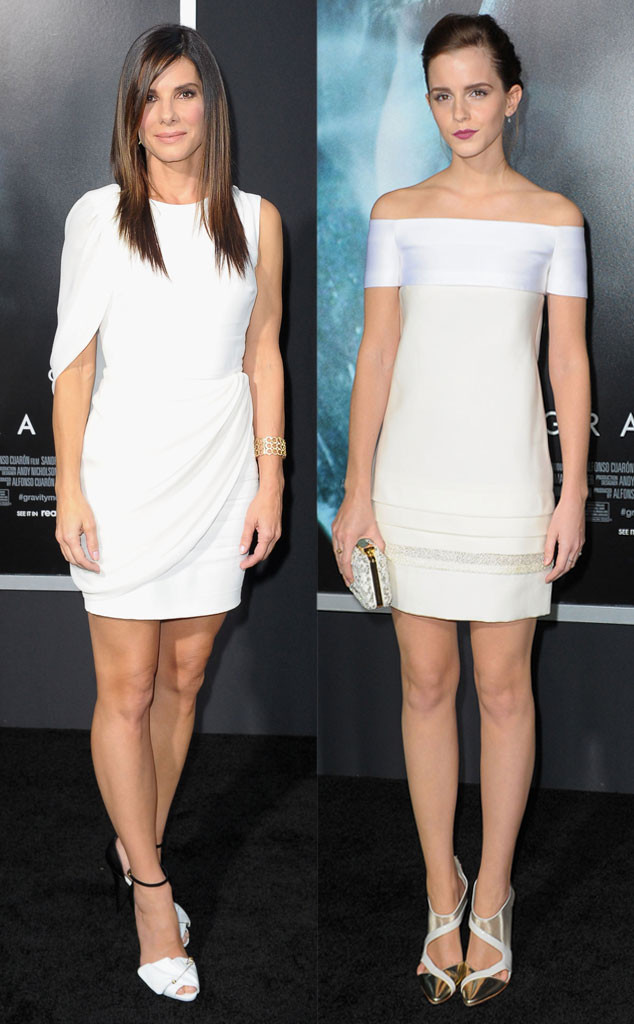 Michael Loccisano/Getty Images
Not only are Sandra Bullock and Emma Watson wearing similar styles, but they're wearing them at the exact same event.
This style slip-up would cause a total diva meltdown in most A-list actresses, but we have a feeling the Gravity star and Bling Ring actress were cool as a cucumber about it. Perhaps the calming white had something to do with it? Or is it because they're both killing it in these looks and are happy to share the spotlight?