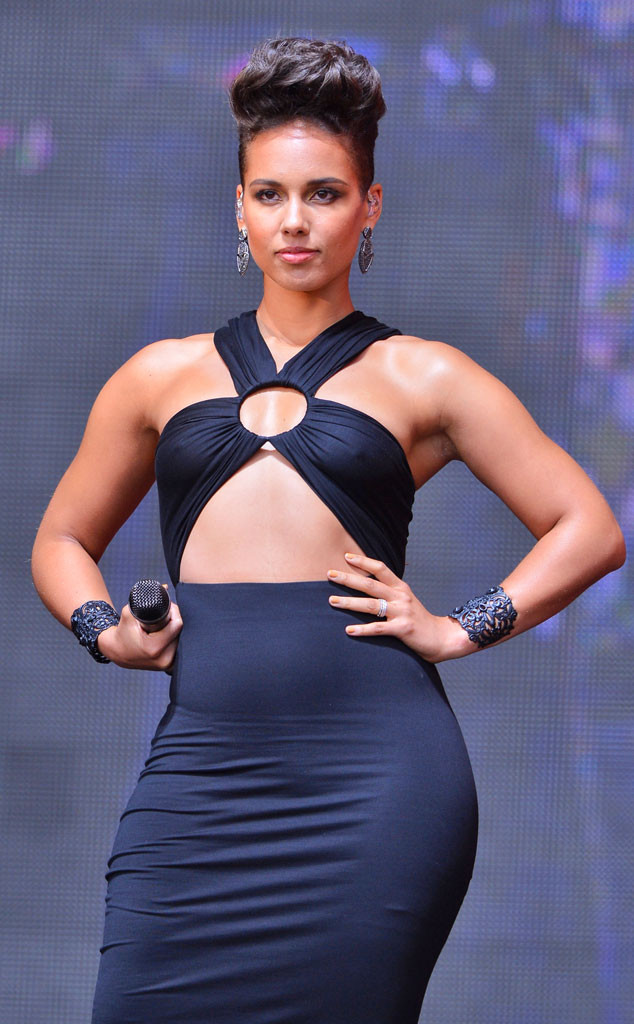 Stephen Lovekin/Getty Images for Global Citizen Festival
Looks like X marks the spot...where we may see Alicia Keys' ta-tas!
The sultry singer flaunted her wears in one very risky dress for her recent Central Park performance. We'd be afraid to step out of the dressing room with so little covering our entire top half, but the "Brand New Me" singer ran around a giant stage in it! Holy double-sided tape, Batman.