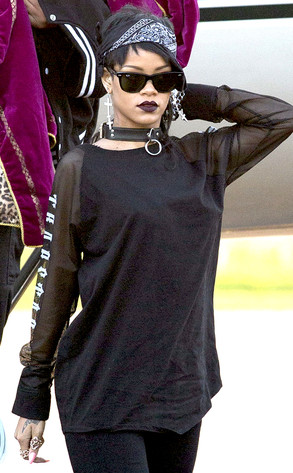 FAMEFLYNET PICTURES
Rihanna was the target of an attempted burglary at her Los Angeles mansion over the weekend.
According to West Los Angeles Burglary detectives, the incident occurred on Sunday, Sept. 29 at 7 p.m. at her Pacific Palisades home when an alarm company reported an attempted break-in. The suspect was seen on video surveillance at the back door attempting to gain entry to the residence.
Luckily, the intruder was unable to enter the home and nothing was taken or damaged. Ri-Ri was in Australia for her Diamonds World Tour.