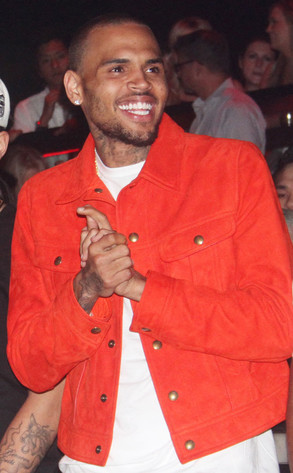 Courtesy: Denise Truscello/Getty Images
Chris Brown may have developed a bit of a negative image recently, but here's something that might help turn that around a bit.
On Monday, the "Fine China" singer tweeted, "Love is not a crime. Gay or straight. Love who u wanna love. Stop the hate & sign here," along with a link to an AllOut.org petition.
The petition is asking Cameroon's President Paul Biya and other politicians in the African country to accept United Nations recommendations to protect homosexuals due to a rise in anti-gay violence in the region.